Catholic Life of our Schools
The Catholic Life of our schools
Our Faith is at the centre of everything we do, and our aim, is to foster and deepen the children's faith, to help them to enter into a personal relationship with God and to respond to Him through prayer, worship and Christian living. We try to live as Jesus would want us by showing the personal qualities of caring, sharing, love, trust, honesty and mutual respect. We strive to make our school community one in which everyone is valued and seen in the image of Christ.
We aim to be a welcoming school and part of the wider community. We have strong links with our parish church, and our children visit our church regularly. We have a rich timetable of worship that encourages our children to explore and celebrate our shared Catholic Faith.
We have developed a loving Catholic school community who seeks to live out the teachings of Jesus Christ and is permeated by the Gospel values of Love, Faith, Community, Justice, Service and Reconciliation. The staff and pupils uphold these values in partnership with parents, carers, governors, and the parish as we all endeavour to be the people God wants us to be, or as we call it 'living in the St Mary's way'.
Infant School Prayer Corner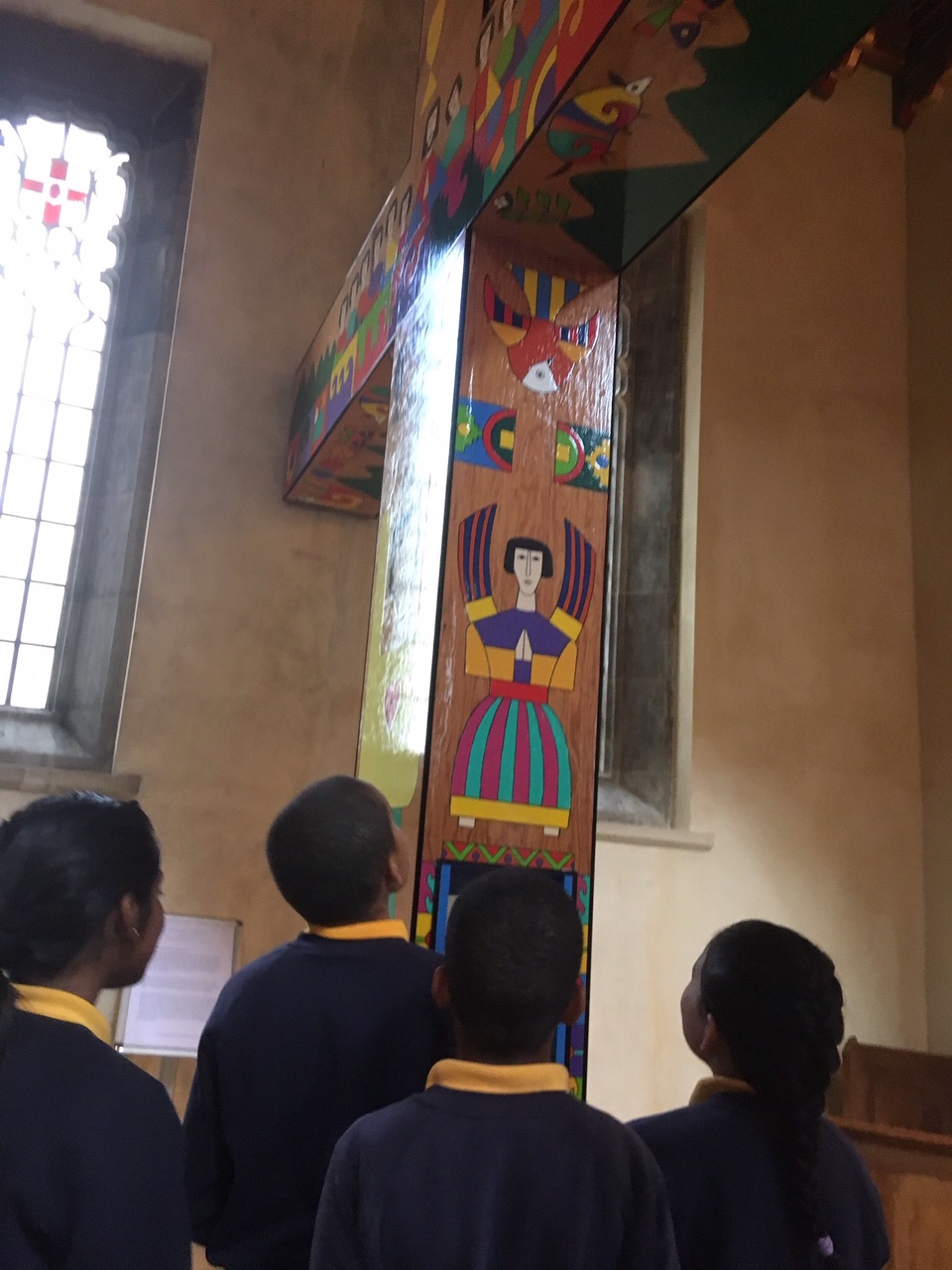 Our older children at St George's Cathedral, Southwark, which is the
Mother Church of our Diocese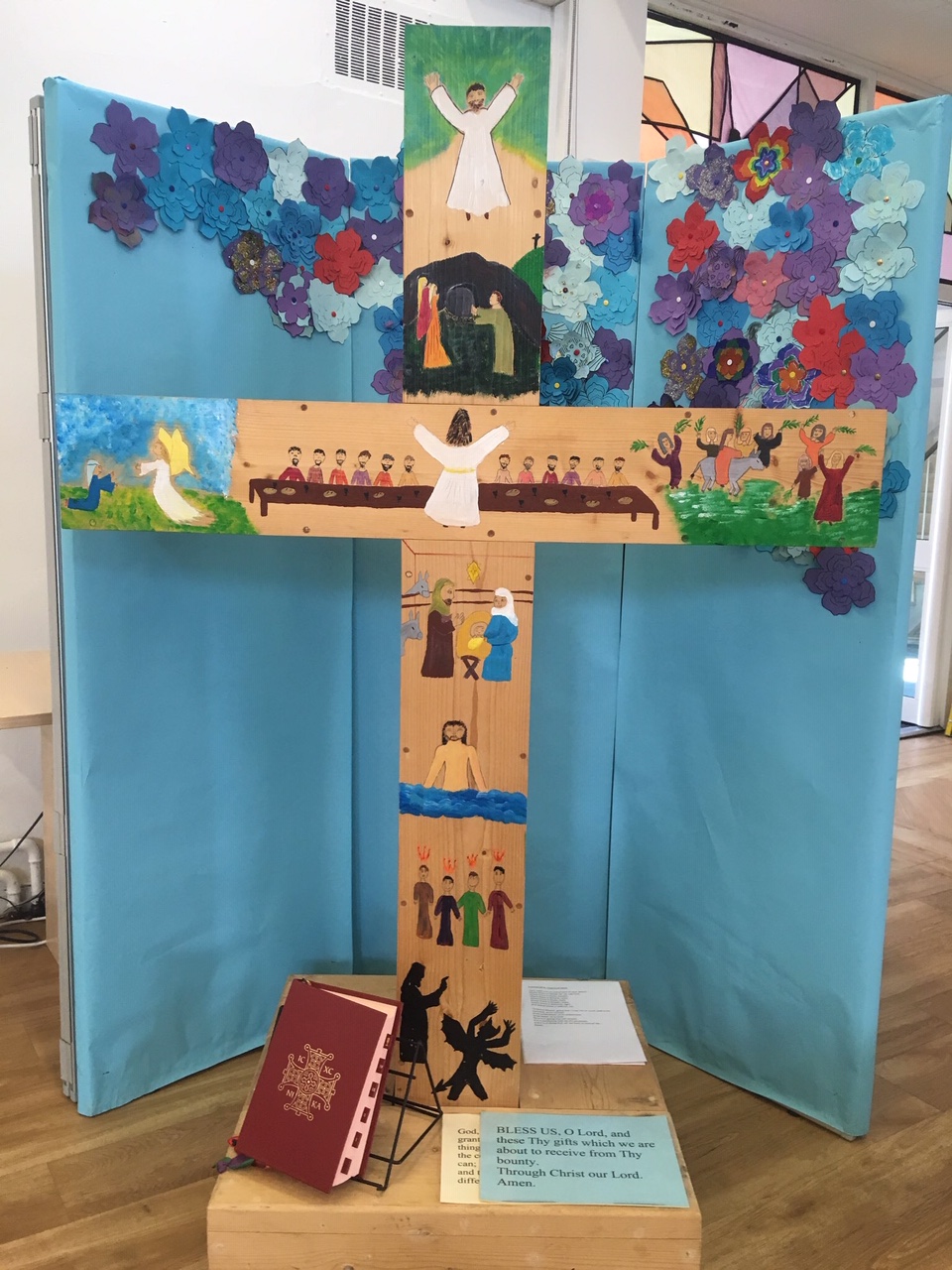 Our Romero Cross in our Junior Hall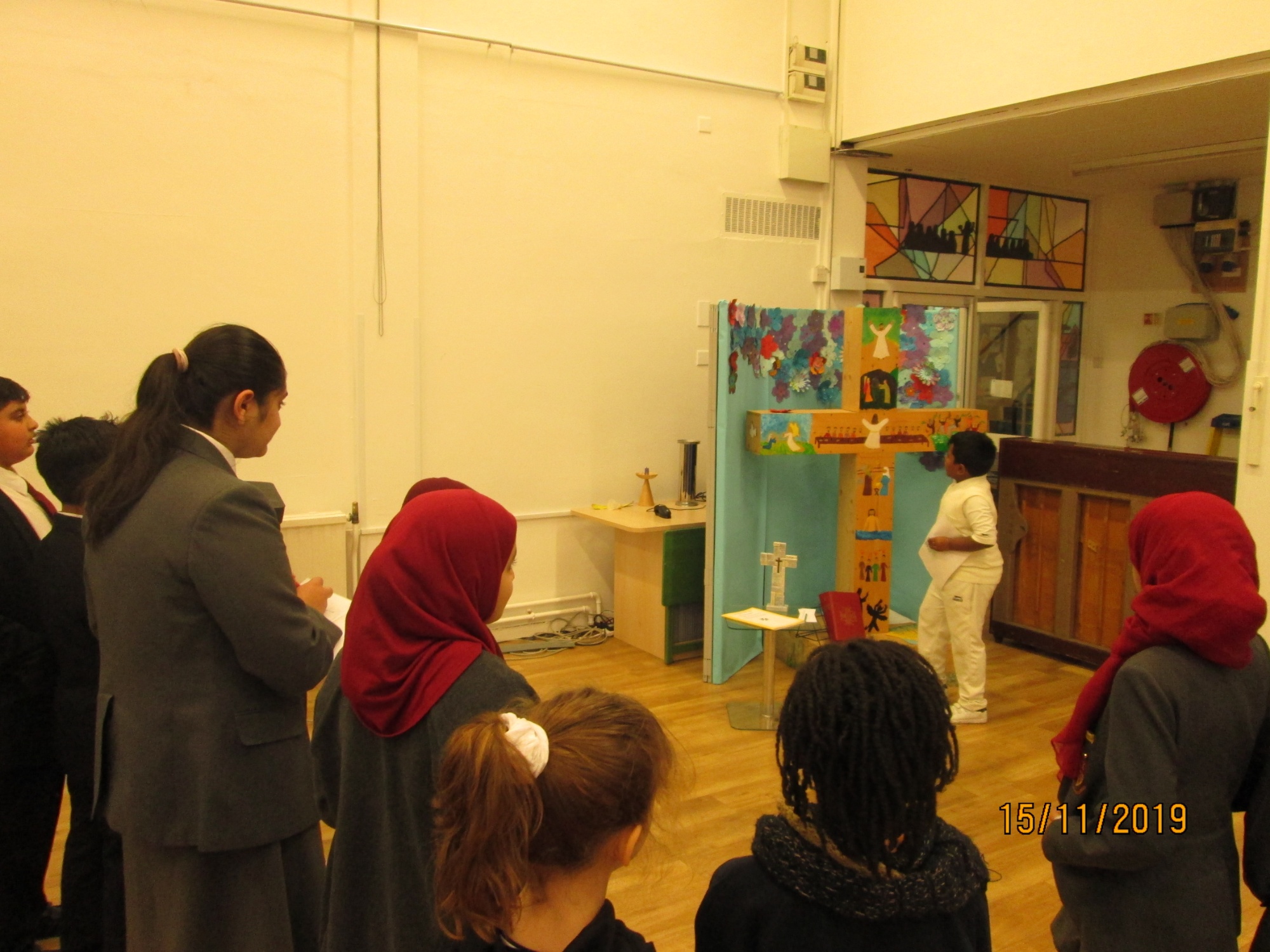 We bear witness to our faith by sharing it with other faith communities. This picture shows a joint meeting with some children from Al-Khair School in Pitlake. Our pupil is explaining the significance of The Holy Cross.