The Catholic Life of our Infant School
Our Catholic Faith underpins everything we are and everything we do. Although our children are very young, through our 'St Mary's Way' we take their hands and lead them on a Christian path of prayer, worship and learning. Our aim is to develop and strengthen the Christian values of love, respect and empathy for all God's world and devotion to our Lord.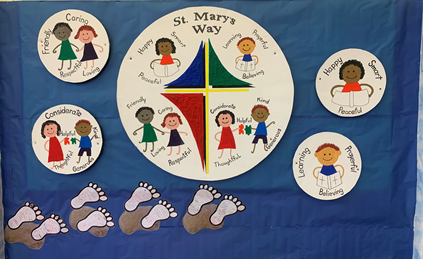 This Lent we have been thinking about what we can do to 'Walk in Jesus' Footsteps and become stronger at living in the 'St Mary's Way'.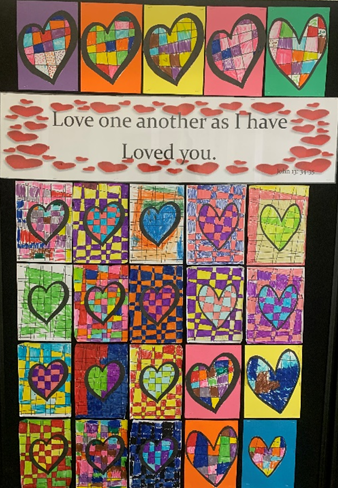 Jesus asked us to love one another and we try to do this everyday.
This year, during this time of Advent we are going to be thinking of how we can be kind.
We will all be doing one small act of kindness each day.