Year 2
21st - 25th June 2021
​Dear Parents / Carers
Our Celebration Assembly
Our Stars of the Week are Chukwuma, Harrison, Petria and Raphael in St. Martin de Porres Class, and Hayden and Shefika in St. Francis of Assisi Class.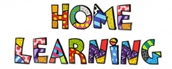 English: Reading Comprehension:
We have been working on reading questions carefully, and on returning to the text to answer the questions. We would like to ask you to help your child check they understand the question by looking for key words such as 'Who', 'Why', 'Where…, and then re-reading the relevant section of the text again to ensure they find the right answer.
Maths: Pages 26 and 27 Doubling and halving using addition and subtraction
~~~~~~~~~~~~~~~~~~~~~~~~~~~~~~~~~~~~~~~~~~~~~~~~~~~~~~~~~~~~
RE: Treasures
We will begin our final topic of the year, Treasures. In this topic we reflect on the many special things that we have been given, and in particular we will help the children consider the beautiful treasure of our World, and their role in protecting it for future generations.
This coming week the children will reflect on the things that are especially precious to them personally.
Topic
The children have all really enjoyed exploring a new technique in art this week. They have had the opportunity to create a mosaic, to create a picture using chalk pastels or to create a watery image using marbling inks.
As we spent extra time on maths and writing his week, we will carry our science on micro-habitats over to next week.
To help the children develop their writing stamina, we will again be re-writing a story. The children are beginning to listen more carefully, and their writing is becoming better as they are starting to incorporate more detail, using adjectives, adverbs (quickly, suddenly, anxiously) and connectives (as, so, because).
Maths
We will be returning to halving this coming week, and will also begin to work on measuring using a centimetre (cm) ruler.
Wishing you and all your loved ones every blessing, and all the dads and special male family members a very happy Father's Day. Dads, if you look on our Year 2 Fronter Room you will find a little message from the children there to you.
The Year 2 Team