Year 2
24th - 28th January 2022
​Dear Parents / Carers
Our Celebration Assembly

Our Award for Living in St. Mary's Way go to Elissa in St. Francis, and Joel in St. Martin.

Our Stars of the Week are Denis and Victoria in St. Martin and EmmaSt. Francis.
English: The children need to think about their favourite part of the story of the Snowman, and illustrate it.
Spellings - the split digraph i-e. This makes the long vowel sound 'I'.
Maths: The children have to match multiplication calculations to pictures of arrays, and also draw arrays to work out answers to some questions.
For example: This is an array of 2 lots of 3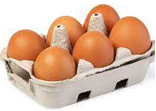 ~~~~~~~~~~~~~~~~~~~~~~~~~~~~~~~~~~~~~~~~~~~~~~~~~~~~~~~~~~
RE: Books
Next week we will learn about the Baptism of Jesus in the River Jordan, and also think about the book of the Gospels. The children will focus on the reverence with which the book of Gospels is treated in church, including incensing it.
English and Topic: The Snowman
This week we will plan our own versions of 'The Snowman'. We will draw on events in the story that we can use as a model in our writing, with the children creating their own new adventure to have with heir snowman. We will continue to explore how using adjectives and adverbs makes writing more interesting to read.
In science, the children will be exploring a variety of everyday materials and their properties.
The children are producing some wonderful artwork in the style of David Hockney's Garrowby Hill.
Maths
The children have been using arrays to solve repeated addition and multiplication problems. The children have also learned that repeated addition is more efficiently recorded as multiplication, using the X or 'lots of' sign. In the coming week we will be looking further at arrays, and also word problems involving multiplication.
Wishing you and all your loved ones every blessing.
The Year 2 Team